Awake designs and delivers workshops which focus on the key psychological elements critical to developing sustainable behaviours.
Whether you are aiming to get people in your organisation on board with sustainability, or wish to provide sustainability advocates with tools to influence behaviour change, Awake is able to design and deliver a workshop to meet your needs.
Some of the workshops which Awake has designed and delivered include…
People who benefit from Awake workshops include
Organisations seeking to embed a culture of sustainability
Sustainability advocates in need of tools to influence lasting behaviour change
Environmental groups who wish to gain a deeper understanding of the psychological elements of sustainable behaviour
Groups running conferences or get-togethers who wish to add a unique, interactive and enlightening session to the wider agenda
Awake workshops can be conducted in-house or offsite, and are deliberately designed to be fun, experiential, reflective and of course environmentally friendly!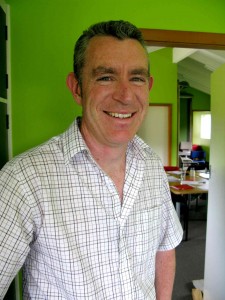 "Tim's style and manner enabled a comfortable and safe environment for our group"
"Very empowering, practical skills in a relaxed and inspiring atmosphere"
"The workshop was well run, informative and relaxed in manner, while engaging"